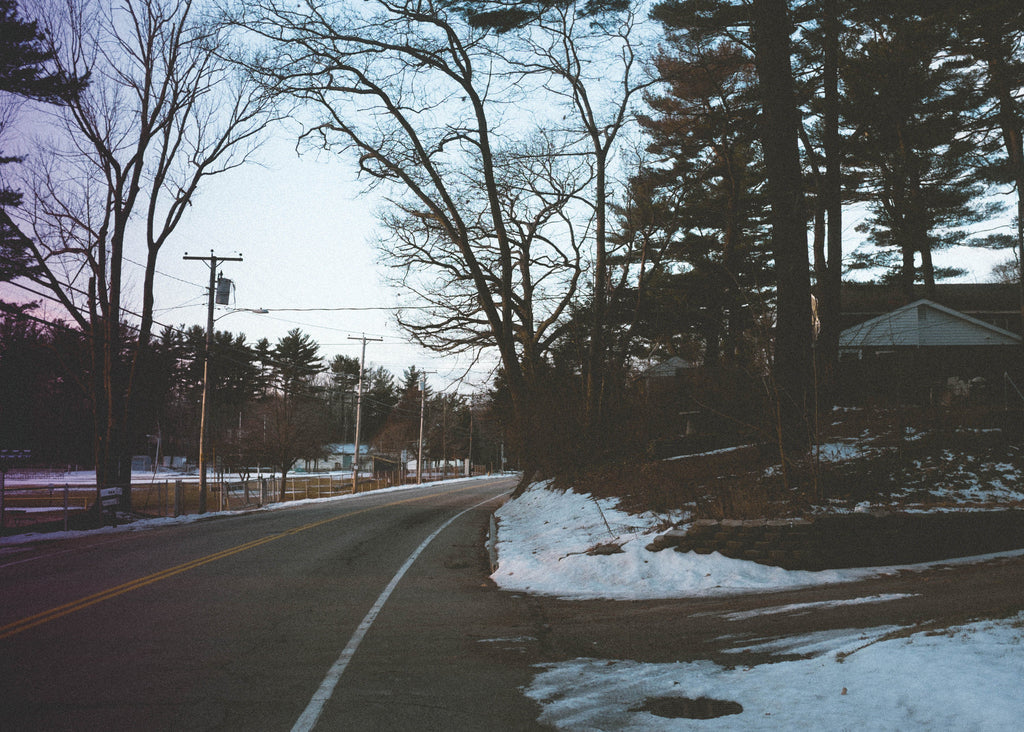 words and photograph by Jake Carnley
After three years of making candles, it seemed valuable to take a quick step back to assess our vision, to see how we have progressed, and to take time to see it all from a different perspective. The past few weeks have been just that for me. I am wary of using language like "burned out" because I do not believe that was the case but I feel safe saying that I, personally, felt dangerously uninspired. I began to put all of my ideas through an impossible test that no idea could ever make it through. I was hard on myself. I would scroll through Instagram or photo journals and feel exhausted by it all and it eventually got to a point where I did not want to be a part of these things anymore because it felt unproductive and creatively exhausting. This is not said with the expectation that I am bringing, to the table, a new conversation. It seems that the trend is to reject certain "connecting" platforms for these same reasons, but rejecting social platforms is not what I want to do at all and I am certainly not in the business of questioning or judging people's "authenticity". I really do love our connections via the internet and pray to continue growing those, but all of this has led to a point where it became necessary for me to reevaluate a bit, to reevaluate what I really want from all of this. Over the last 8 weeks I have not spent much time in the shop. While I was discontented, the last thing I wanted to look at was our candles. It was a real effort to hide my creation from the uninspiring thoughts. For what it is worth, I think that was a wise move. I was at the helm of a ship off course and I knew it, my team knew it. 
This year I have had a handful of ideas that keep coming back to mind. Every time they do they bring more with them. They are ideas of sustainability, creativity, and the value of sharing the story. Renovating the online shop pushes us into this direction. Our schedule for the year is already packed and our team has been working hard to execute new ideas that we will be rolling out late this summer. Ideas that call us to a higher standard of excellence. Ideas that bring out our talents and creativity. Ideas that involve you in this story and ideas that beg your participation. Thank you for taking this journey with me. It has been the excitement of a lifetime.